Help River Grille Plus Grow!
Help us buy new equipment to offer new authentic Brazilian dishes and baked goods and build an outside seating area to better accommodate our guests!
SEE MORE...
hours
Monday-Thursday 7am - 7:30pm / Friday 7am - 8pm / Saturday 9:am - 8:pm / Sunday-Closed
Call 617 364-6600
Specialsty
Brazilian Platters, Cheese bread, coxinha (Brazilian croquettes), Pizzas, Calzones and Chicken wings.
Specials
Stay tuned! Here is where we'll post everything about temporary discounts, deals and Specialss.
OUR ONLINE STORE
It's Quick and easy to order your favorite food online. But if you prefer, you can contact us to place your order.
617 364-6600
SEE MORE...
Breakfast Specialss
Brazilian food
American food
Greek pizza
Fast delivery
The best products
Values
Best quality
Why chose us?
Our costumers choose us because we offer high quality food, amazing seasoning and great costumer service.
Since 1996, we have been offering fresh and delicious food. We have traditional Brazilian food and American food: pizzas, sandwiches, salads, seafood and many other dishes. Our marinated chicken is grilled fresh to order. If you're looking for great meat you can find it here. Our steaks and hand crafted hamburgers are cooked to order. Our salads are only made with the freshest produce. We prepare your sub with freshly delivered bread, always using the best ingredients. You can try our (Greek style) pizzas as well, we use homemade dough and sauce, and high quality cheese. Our seasonings are made with dedication, love and respect for our craft.
Owner of the RiverGrille restaurant, she supervises all work and production to offer. Quality and flavor!
TÂNIA VEGA
Company CEO
The CEO's right hand woman Responsible for customer service and making sure that the customers order and requests are carefully attended to.
Hadassa nunes
Manager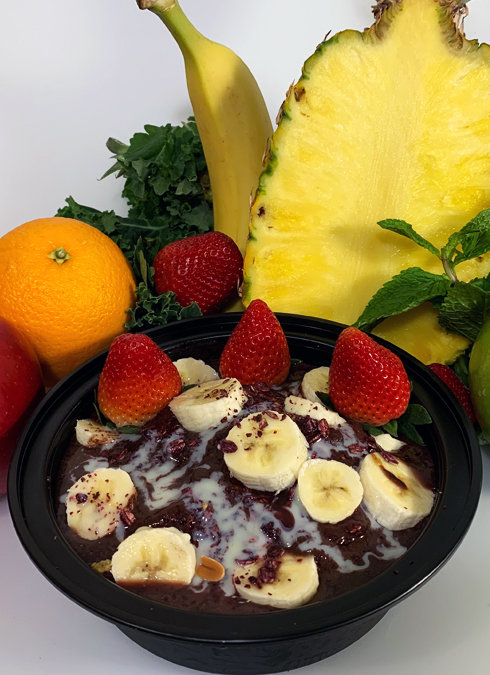 We serve Açaí - fruit from the Amazon Rainforest.
- We have a wide variety of smoothies and we also have fresh juices. All prepared with high quality fresh frozen fruits and vegetables.
- We produce Detox and Energy smoothies for those who practice intense physical activity.

* Additional items such as granola and flex seed are extra charged. Check with our attendats.
ORDER ONLINE
ORDER ONLINE
Do not waste time! Let us take care of your meal. We deliver within a 4 mile radius.